YouTube Automation
ZERO TO AUTOMATED IN 2 WEEKS!
Learn everything you need to automate your channel and Make money on Youtube.
TELL ME MORE
What will you learn?

Whether you're new to YouTube or looking to improve and grow your channel, get to the next level with our Automation course.
Choosing Niches & Finding Topics
Figure out the best niche for your channel and learn how to come up with endless topic ideas.
Creating a Freelance Team
Learn how to build and train a freelance team you can trust, at an affordable cost.
Automating Your Process

Not all the work has to be on you. Learn to automate your channel and take a step back to relax.
Learn From The Best
YouTube Automation
Start a channel from scratch with the advice and processes from the people behind the YouTube channel. This 9+ Million subscriber channel produces hundreds of videos a month, and is teaching you every step of their automated process.
GET THE COURSE
Why Automated Channels Fail (But Yours Won't)
Running Out of Topic Ideas
Not Automating the Process
What People Are Saying
Our students' success speaks volumes.
"I applied the steps in this course to my channel and within a few months, was seeing returns."
Danielle Davis
ViewCation
"The team has taught me a ton and has helped in my success."
Daniel Jones
Koncrete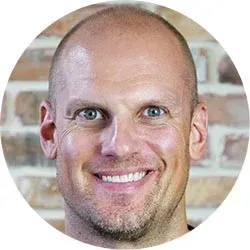 "This course has helped me learn to automate my channels and greatly reduce my costs."
Marc Hardgrove
Pencilmation
Not Ready to Buy?
Get a free preview of the course so you can explore how it'll help you succeed with YouTube automation.
Meet Your Instructor
Tyler McMurray
I manage over 15 YouTube channels with a combined 30M+ subscribers. With each channel, I use variations of the outlined YouTube automation strategies to unlock massive growth and profitability, regardless of the niche. After several years of successful experimenting on YouTube, I've fine-tuned the YouTube automation formula so that anyone can replicate it with ease.
Stay Connected
Get course updates and discounts delivered to your inbox.
Need help?
Whether you have questions about a course or the content, we're here to help.